Why Car Service Is Important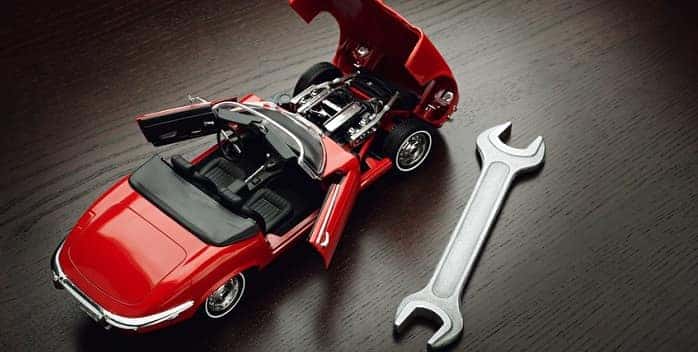 With everything we have going on in our lives on a daily basis, it may be hard to keep car service as a top priority. However, it's important to remember that routine maintenance is a must, no matter what. Regular maintenance ensures your vehicle lives a long life and runs properly, and doesn't end up on the side of the road with a flat tire or a dead battery. Visit our service center at Alfa Romeo of Glenbrook as soon as today!
There are several components of your new Alfa Romeo vehicle that must be checked or replaced regularly:
Tire service: Tire pressure can be affected by several factors, which is why it's important to check it on a regular basis. It's also vital to keep up with routine rotations, a service that helps your tear maintain an even wear pattern.
Oil changes: Oil keeps your engine lubricated, cool, and clean. Over time, oil depletes and ramps up debris and dirt, negatively impacting its effectiveness. It's recommended to get it changed every 5,000 to 7,000 miles.
Battery tests: Our battery services include a few different tasks. For starters, we can test the charge to determine its voltage. We're also able to clean off any corrosion and replace it when needed.
Brakes: As one of the most crucial aspects, your brakes should be regularly serviced to ensure stopping power. Brake pads will need to be replaced, and the fluid will need to be replenished.
Our Alfa Romeo service center is here to accommodate all your automotive needs. When you bring your Alfa Romeo Giulia to our dealership, you can expect efficient, transparent work. Our professionals are experienced in servicing the new luxury cars from Alfa Romeo, and they'll treat yours like their very own.
In our Alfa Romeo parts center, we only use OEM products to support our services and repairs. Whether you need a new brake pad or windshield wipers, we have you covered. If you have any questions, feel free to reach out! We are always more than happy to help.
Remember that car service is crucial for the safety and proper operation of your Alfa Romeo. To learn more about the services we provide, visit us at Alfa Romeo of Glenbrook as soon as today, your trusted source for new and pre-owned Alfa Romeo vehicles! We are located at 100 Colisuem Blvd in Fort Wayne, IN.